Wednesday, April 25th, 2012
I've been gone a while. A good portion of that while involved gutting my kitchen and basically doing a first-floor remodel. The good news is that now I have a bitchin' kitchen (I bet somewhere there's a blog with that title–if not, I should totally change this one) and can start posting here again. And my pictures no longer all look orange!
I just got my bimonthly delivery from Green Bean Delivery, which contained, among other things, four lovely boneless pork chops, a head of cabbage, and a bag of white button mushrooms. I also just bought a half-gallon of lovely heavy cream from the grassfed cows at Snowville Creamery. Gears started spinning in my head, and I whipped together one of my better whip-together meals in quite some time.
Here's what you'll need.
4 boneless pork chops, 1″ thick
Salt and pepper
Fat of choice for cooking (I used a mixture of grassfed butter and olive oil)
8 ounces fresh mushrooms, sliced
1 tbsp minced garlic or 2 tbsp minced shallots
1/4 cup cognac
2/3 cup heavy cream or coconut milk
3 tbsp Dijon mustard (I used half regular Dijon and half seeded Dijon)
1 head cabbage, thinly sliced
Bacon grease for cooking
For the cabbage, very thinly slice a head of cabbage.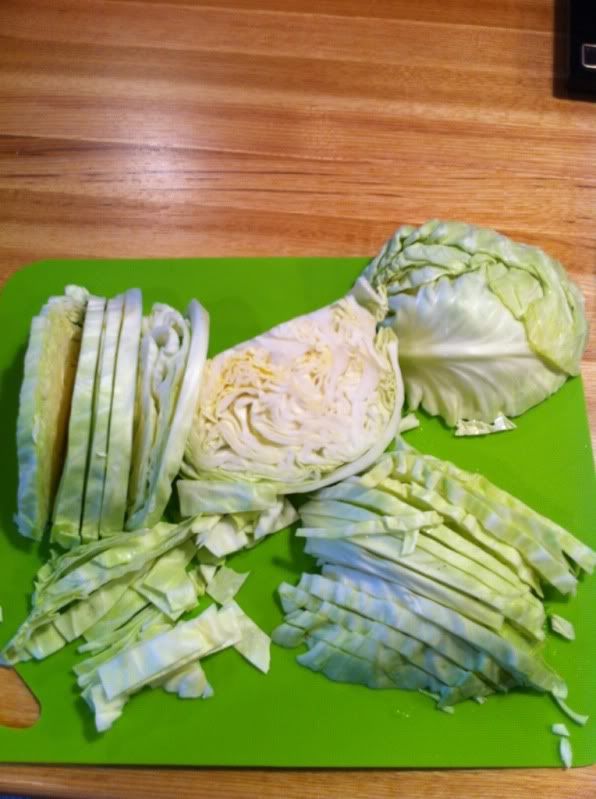 Heat bacon grease over medium heat in a Dutch oven. Add the cabbage and salt to taste. Cook the cabbage, stirring frequently, until it wilts and begins to brown, about 15-20 minutes.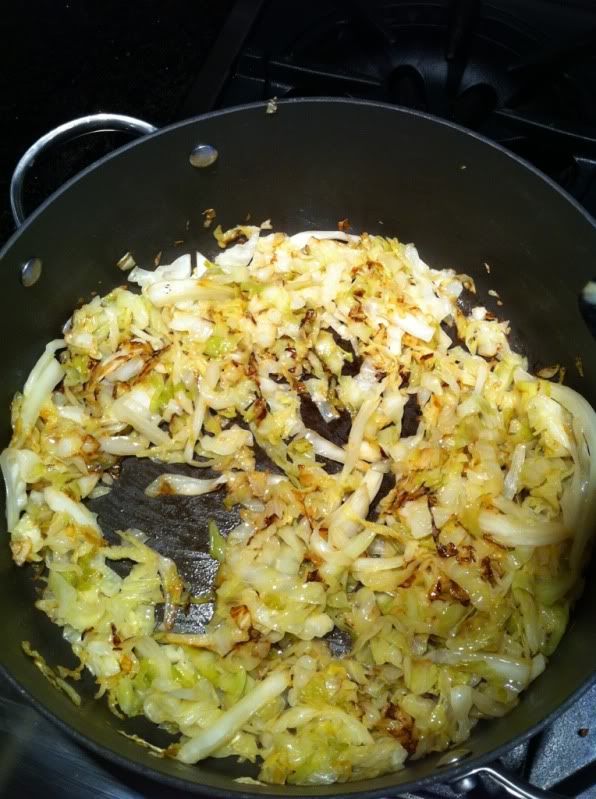 Salt and pepper both sides of your pork chops. Sear them over medium-high heat for five minutes per side, using your fat of choice.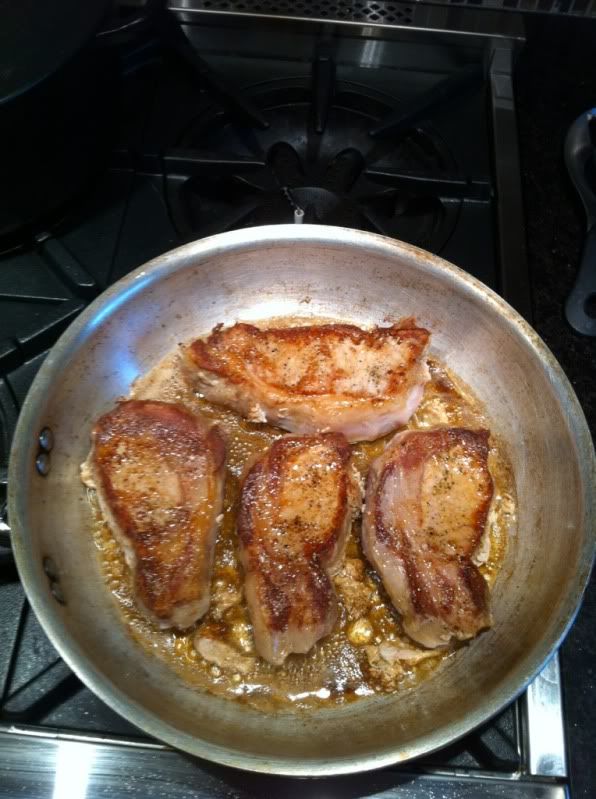 When they're done, remove them to a plate. Throw in your mushrooms and cook them until they release their liquid. Add the garlic or shallots and cook for another couple of minutes, until the mushroom liquid begins to evaporate.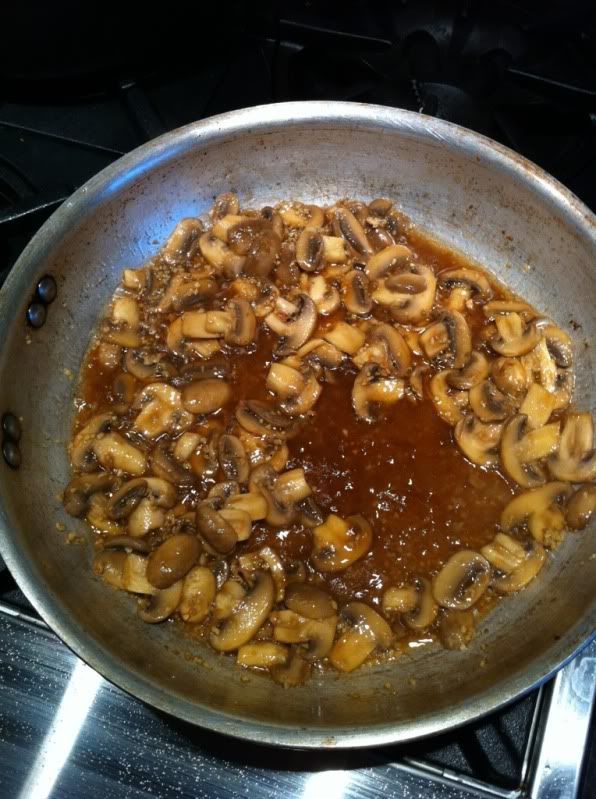 Add the cognac and cook down until all the liquid is almost evaporated. Lower the heat, stir in the cream, and bring it to a simmer. Whisk in the mustard. Add the pork chops to warm them back up.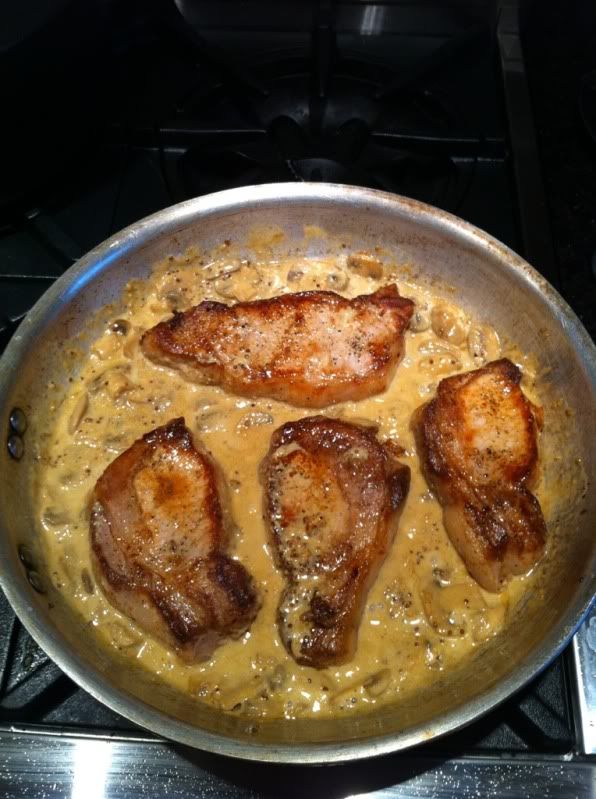 Serve over the cabbage noodles.