Scallops with Sakura Sauce
April 6th, 2011 at 19:28
First off, this is not a recipe for anyone who is trying to lose weight. As Cookie Monster would say, Scallops with Sakura Sauce is "sometimes food!" Why am I making it? Because it's my birthday, that's why! Well, yesterday was my birthday, but I was too busy to make it yesterday.
This recipe is borne from much experimentation. It is my absolute favorite thing to get at the Japanese Steakhouse here in town–seared hibachi scallops covered in a thick, savory egg-yolk based sauce. Total heart attack on a plate, but hey, it's pretty much Paleo, minus one ingredient that's somewhat borderline.
Start off with making the sauce. You'll want to make some homemade mayonnaise, but do NOT use olive oil–it totally throws off the flavor. I also used rice wine vinegar instead of the standard white wine vinegar I use in normal mayonnaise. My oils were 3/4 cup walnut oil, 1/2 cup high oleic safflower oil, and 1/4 cup light sesame oil. I also added about half a tablespoon of wheat-free soy sauce instead of salt. Once the mayonnaise is made, add two or three more egg yolks to it, along with a tablespoon of white miso paste. It should be stiff and pale yellow and look something like this: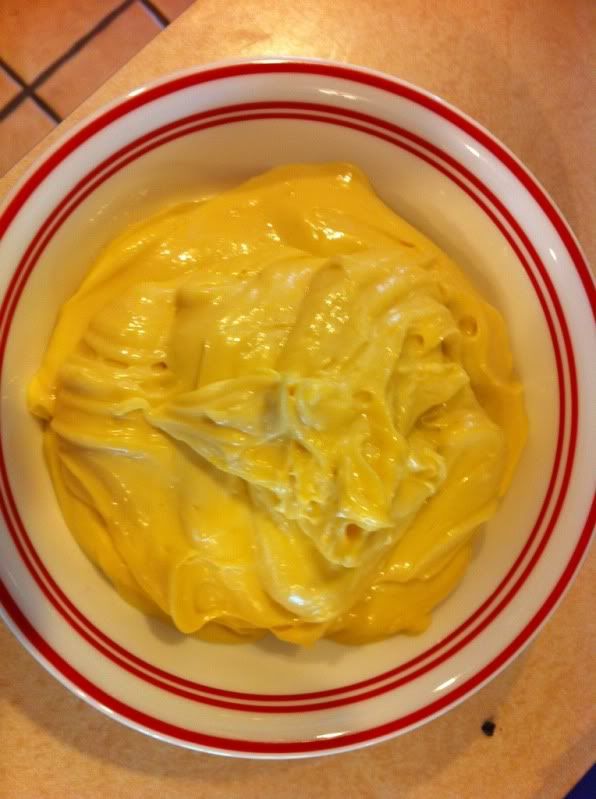 Put your sauce in the fridge until you're ready to make the scallops. For the scallops, heat up some butter in a skillet over medium-high heat. If you use frozen scallops, make sure they are drained well and patted dry–any extra liquid will make this recipe not as good. Also, make sure not to crowd your pan. I did it in batches.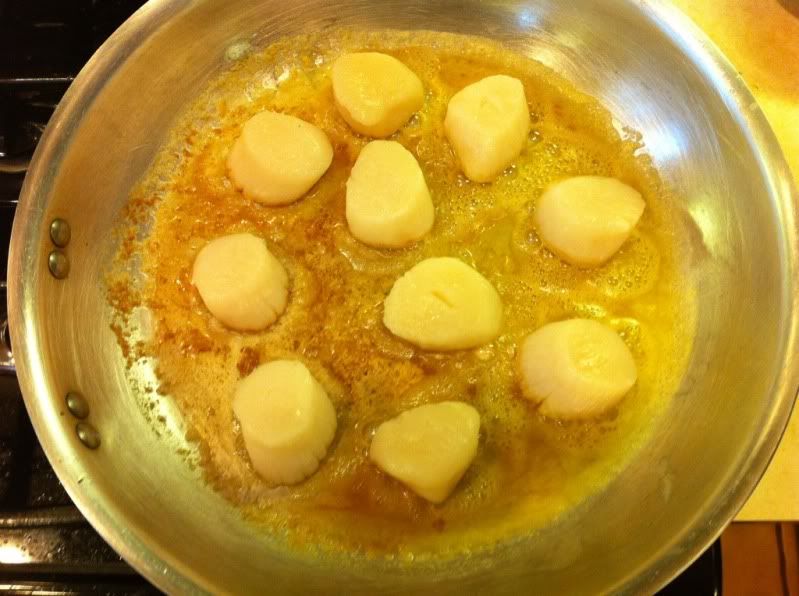 Sear the scallops for two minutes, then take them out of the pan and put them on a plate, seared side up. Repeat until all your scallops are cooked.


Put them back in the pan, seared side up. It's okay if you crowd the pan now–you'll want them all in there. Top them with the Sakura sauce and lower the heat to medium-low, then put a lid on the pan.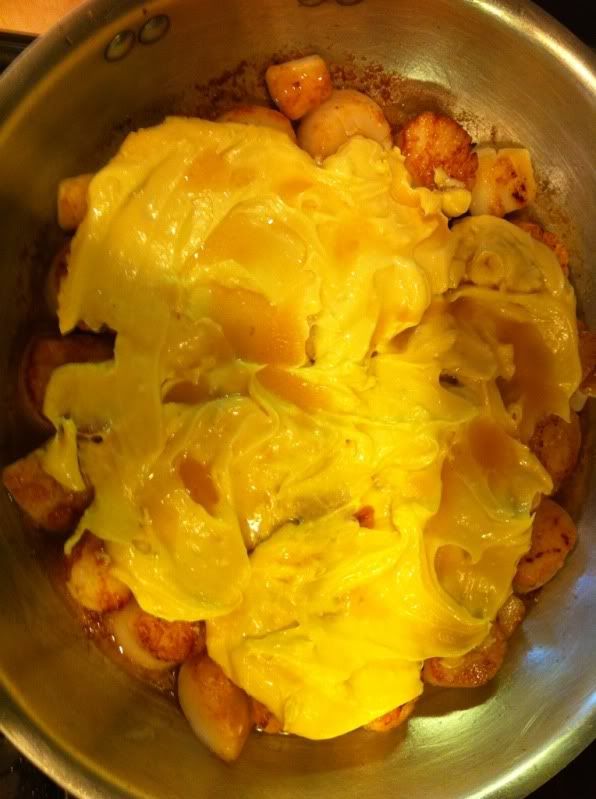 Cook for 3-4 more minutes, until the sauce starts to brown around the edges but the top is still glossy. Serve immediately with stir-fried vegetables–it's best with mung bean sprouts and a mixture of zucchini, summer squash, and shiitake mushrooms. I didn't do it with the latter this time, because it's my birthday and I'm lazy.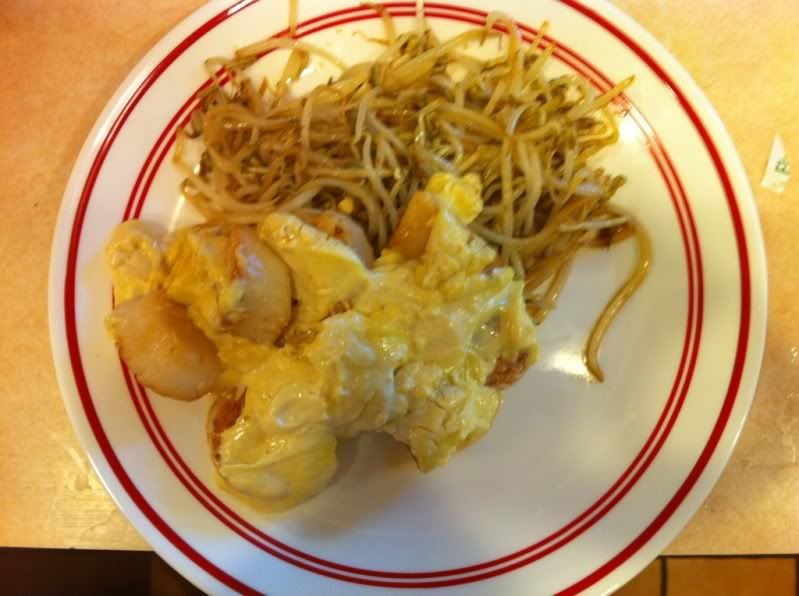 It's not pretty, but it's damned good.