Paleo Brownies
March 20th, 2011 at 20:00
Husband asked me to make a treat for him–he's been having bad chocolate cravings. I went with a recipe that's on just about every Crossfit blog in the entire country, for Paleo Brownies. I will post this with the caveat that while every ingredient in these is, indeed, Paleo-friendly, they are a bit carb heavy (about 15 per brownie if you cut the pan into 24), so indulge in moderation. If moderation isn't your strong suit, especially with something that tastes exactly like brownies, then you probably shouldn't make them at all.
You'll need to start with a 16-ounce jar of salted almond butter. If it's not salted, add two teaspoons of salt at the end instead of a half-teaspoon. The first step is to blend it with an electric mixer until it's smooth–almond butter typically has a layer of oil on top of it and gets thicker as you get toward the bottom. Here's how you fix that. A couple of hours before you plan on making these, turn the jar of almond butter upside down. It will be much more smooth when you go to use it, and you won't need a mixer at all–I stirred mine with a rubber scraper.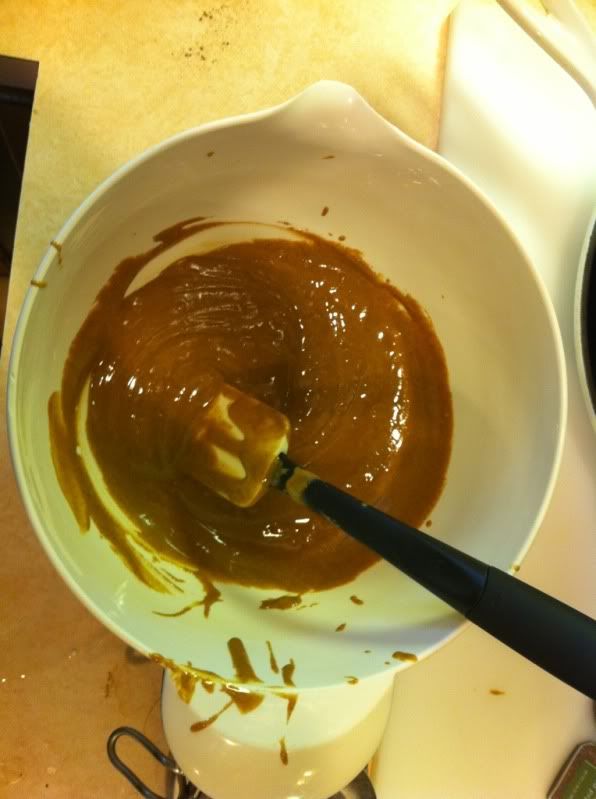 At this point, add two beaten eggs, and mix until smooth. Then add a cup of agave nectar or raw honey and a tablespoon of vanilla. When that's smooth, stir in a half-cup of cocoa powder, a teaspoon of baking soda, and a half-teaspoon of salt (or two teaspoons if you couldn't find salted almond butter). Pour it into a greased 13×9″ pan, and marvel at how much it looks like real brownie batter.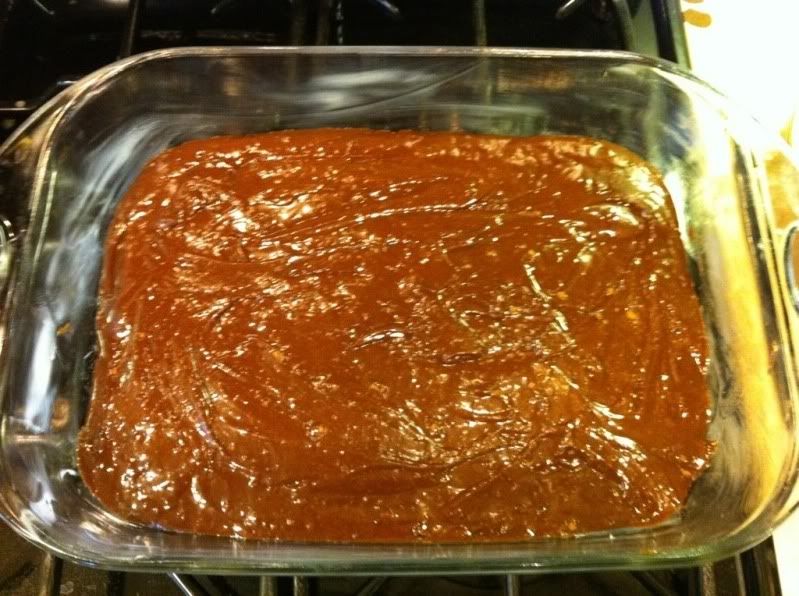 Put it in a preheated 325 degree oven for 30-40 minutes. I have found that 32 minutes is about perfect. They look just like real brownies, and taste even better than they look!