Egg Cups
March 20th, 2011 at 20:18
The best thing about this recipe is its complete and total versatility. If you don't like what we put in them, put something else in them. The recipe I've been using is based on a version done by Food Renegade, but I've made versions with peppers and onions and ham with cheddar, or even flaked hot-smoked salmon, goat cheese, and red onion. Spinach, feta, and red pepper? Italian sausage and mushrooms? Your only limit is your imagination.
Start with a dozen eggs and 1/3 of a cup of milk or cream. I already used all my cream on the butter, so I used whole milk.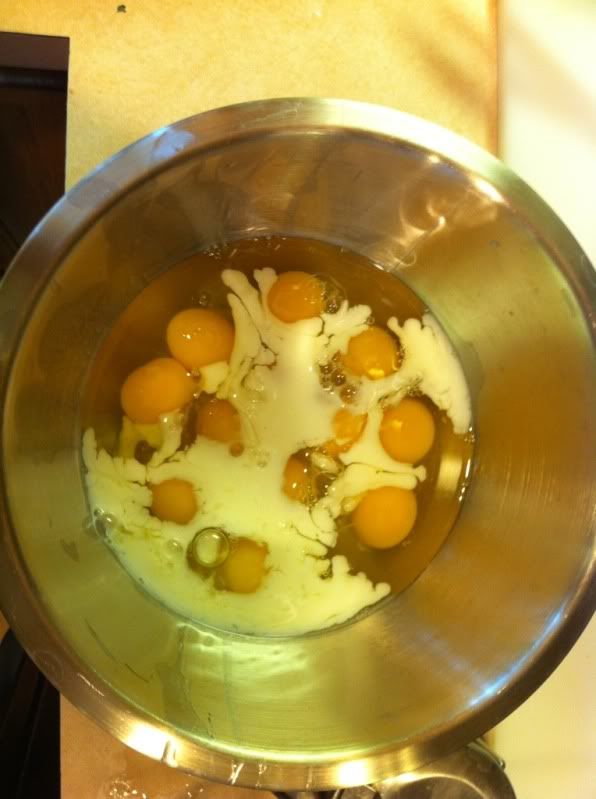 As you're beating the eggs, fry a pound of breakfast sausage in a skillet, breaking it up as you go. The original Food Renegade recipe called for 10 ounces of meat, but it's easier to just do a full pound, especially if you like meat. When the sausage is mostly cooked, add some sliced sun-dried tomatoes. Get the kind packed in oil; they're easier to work with. I sliced mine with a pair of kitchen shears right over the pan. You'll want about 3/4 of a cup, give or take. Let those warm up with the sausage, then turn the heat off.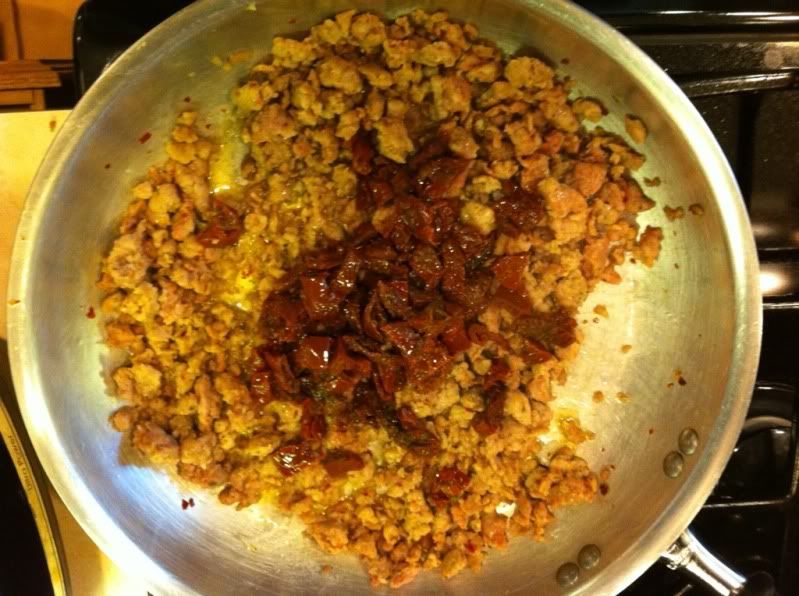 While your sausage cools a bit, grate some cheese into your eggs. The recipe called for Asiago, but I used raw Jack cheese.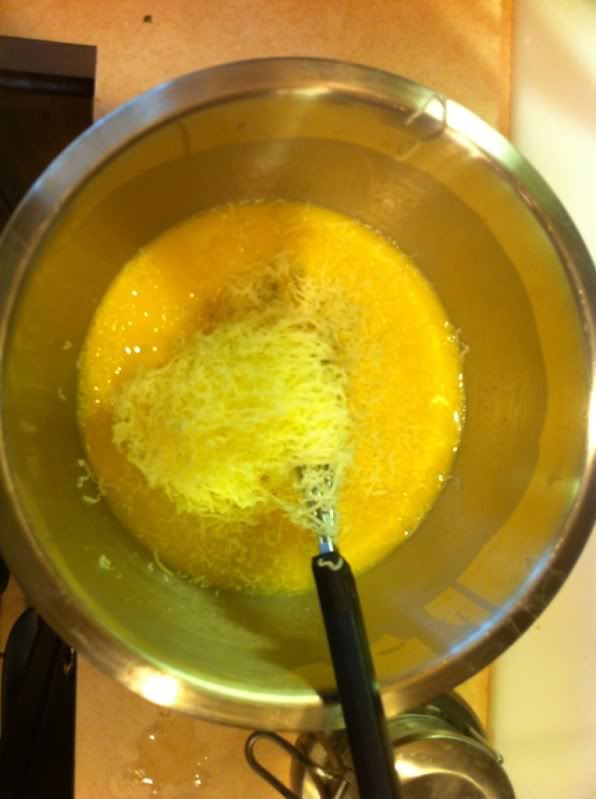 Then add your sausage mixture, whisking after each spoonful to make sure that the eggs don't cook from the heat of the sausage. Add about a half-teaspoonful of salt and a teaspoon and a half of Italian seasoning, and stir well. Ladle the eggs into greased muffin tins, and bake at 325 degrees for 25-35 minutes. My muffin tins are a bit larger, so mine take toward the end of the allotted time to cook.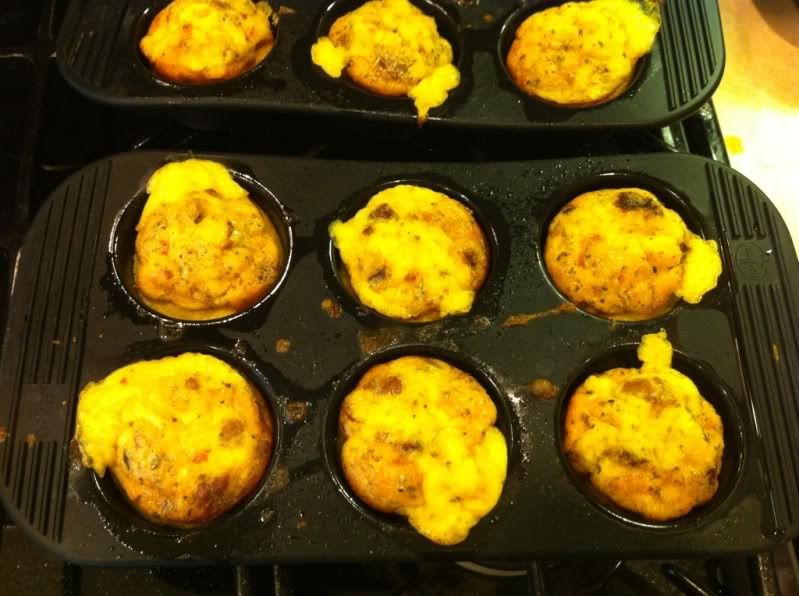 These are great for a grab-and-go breakfast. We keep them in freezer bags and nuke them from frozen for a quick, yummy hot breakfast on the road. Two of these will keep you full until lunch, no problem.