Thursday, March 31st, 2011
One of my favorite things is the salmon at CostCo in the prepared foods section. It's an herbed salmon with lots of dill, topped with pats of butter mixed with even more herbs. The salmon essentially poaches in the melted herb butter as it bakes. It's delicious, but the salmon isn't wild-caught. I had some wild-caught salmon, some homemade butter, and not much time for dinner, so I thought I'd try to duplicate it.
Take four salmon filets, pat them dry, and put them skin-side down in an 11×7 baking dish, skin-side down. Sprinkle them with salt and fresh-ground black pepper. Slice a small lemon and put a lemon slice on top of each piece of fish. Add about a tablespoon of chopped herbs (I used basil and cilantro because that's what I had, but I think the CostCo version does parsley and dill) to four tablespoons of salted butter. Divide the herbed butter into four equally-sized balls and place them on top of the lemon.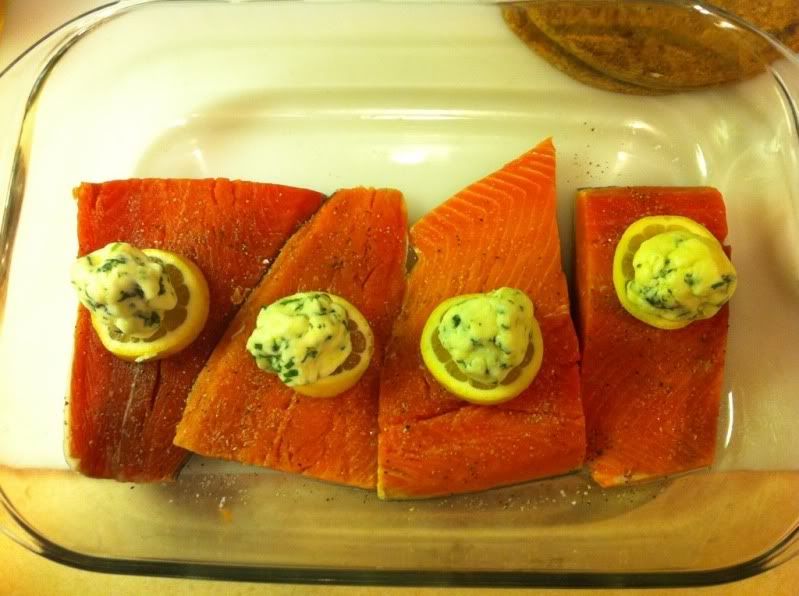 Bake at 350 for 15-20 minutes. Serve with a greens or a salad.